We Strive to Inspire The Community...
To make a positive impact on the environment by providing the means and know-how to reuse and recycle.
Midland Recyclers is a nonprofit organization dedicated to recycling all materials possible, even those that are marginally profitable. We offer volunteer opportunities and free educational programs to people of all ages and abilities.
Envision An Environmentally Conscious Community
Midland Recyclers is dedicated to reducing waste through demonstration, education, and advocacy, but there is a cost to collecting and processing recyclables, so we ask for your support to help us continue serving our community and making it a better place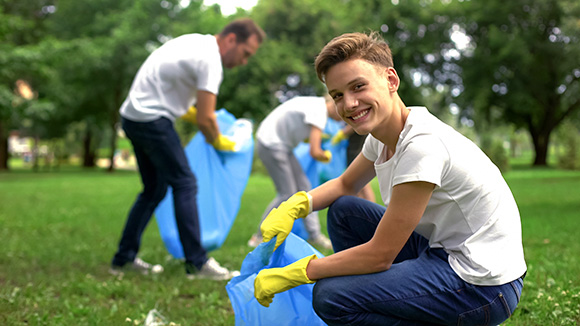 We're Much More Than Recycling
In addition to operating the Recycling Center, Midland Recyclers is very active in the community through environmental education, and participation in a variety of community events.
We work with people with disabilities, at risk youth and adults and can offer employment opportunities to people that want to work but have a hard time finding jobs.
We are reaching out to educate the public about the importance of recycling and striving to inspire people to make a difference individually and in the community.
Board of Directors
Deborah Cain, President | Robin Hamann, Treasurer | Linda Anthony, Secretary
Darlene Anderson | Mike Matthews | TJ Nugent | Wendy Seaver