Free Educational Tours
We are excited to offer you a behind-the-scenes look into the fascinating world of recycling! Learn how recyclables need to be prepared for drop off or collection. Then how they are sorted, processed and sent to manufacturers to be made into new products – all for the benefit of the community and the planet.
Midland Recyclers partners with the City of Midland Landfill staff to offer free educational tours of the recycling center and the city landfill. Students will learn about and see what happens to the materials they throw away or bring to the recycling center located at 4305 E. Ashman Street. Between Waldo Road and Rockwell Drive.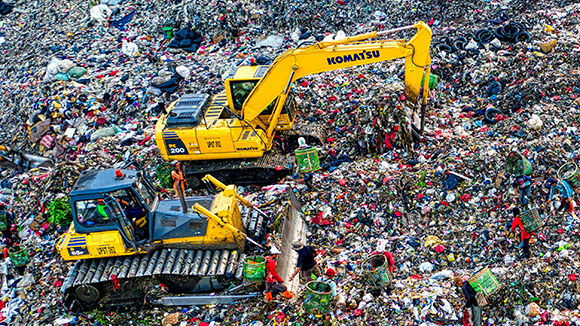 Tour: Part 1 – Landfill
At the landfill, participants will learn:
The history of garbage disposal in Midland County
What happens to their garbage and yard waste
How the landfill protects the environment
The participants will see:
Daily operation of an active landfill cell and what a closed landfill cell looks like
Contractors, businesses and residents disposing of their waste
The garbage compactor, bulldozer and other equipment used by the landfill staff
At the end of the program, participants will understand:
Recycling conserves landfill space and saves money
Which materials are reused and recycled at the landfill
How yard waste is composted into soil
Tour: Part 2 – Recycling Center
At the recycling center, students will learn:
The difference between the curbside recycling program and the Midland Recyclers drop-off program
That Midland Recyclers is a non-profit organization that utilizes volunteers
How to prepare materials for recycling
Where each type of material is sent and what products are made from these materials
The students will see:
The processing area where equipment is being used
Volunteers in action
The wide range of materials accepted and how they are sorted
Why certain items should not be placed in their curbside but should be brought to Midland Recyclers to be recycled
At the end of the program, students will understand:
What it means to recycle Why we should recycle Which items are recyclable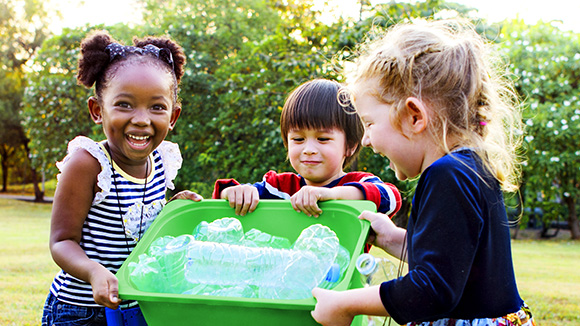 Schedule a Tour for Your Group!
(989) 631-1688